Missing teeth can impact our everyday life in numerous ways. This is especially true when the missing tooth is easily visible when we speak or smile. Not only can a missing tooth greatly affect our self-confidence, it can also lead to chewing problems, digestive issues, crooked teeth, periodontal disease, and tooth rot or tooth decay.
General & Cosmetic Dentistry of Tampa helps patients replace missing teeth with superior quality dental implants and bridges. We have provided countless dental bridge implants to residents of Tampa and the surrounding areas, helping them regain their smiles and a fully functioning set of teeth.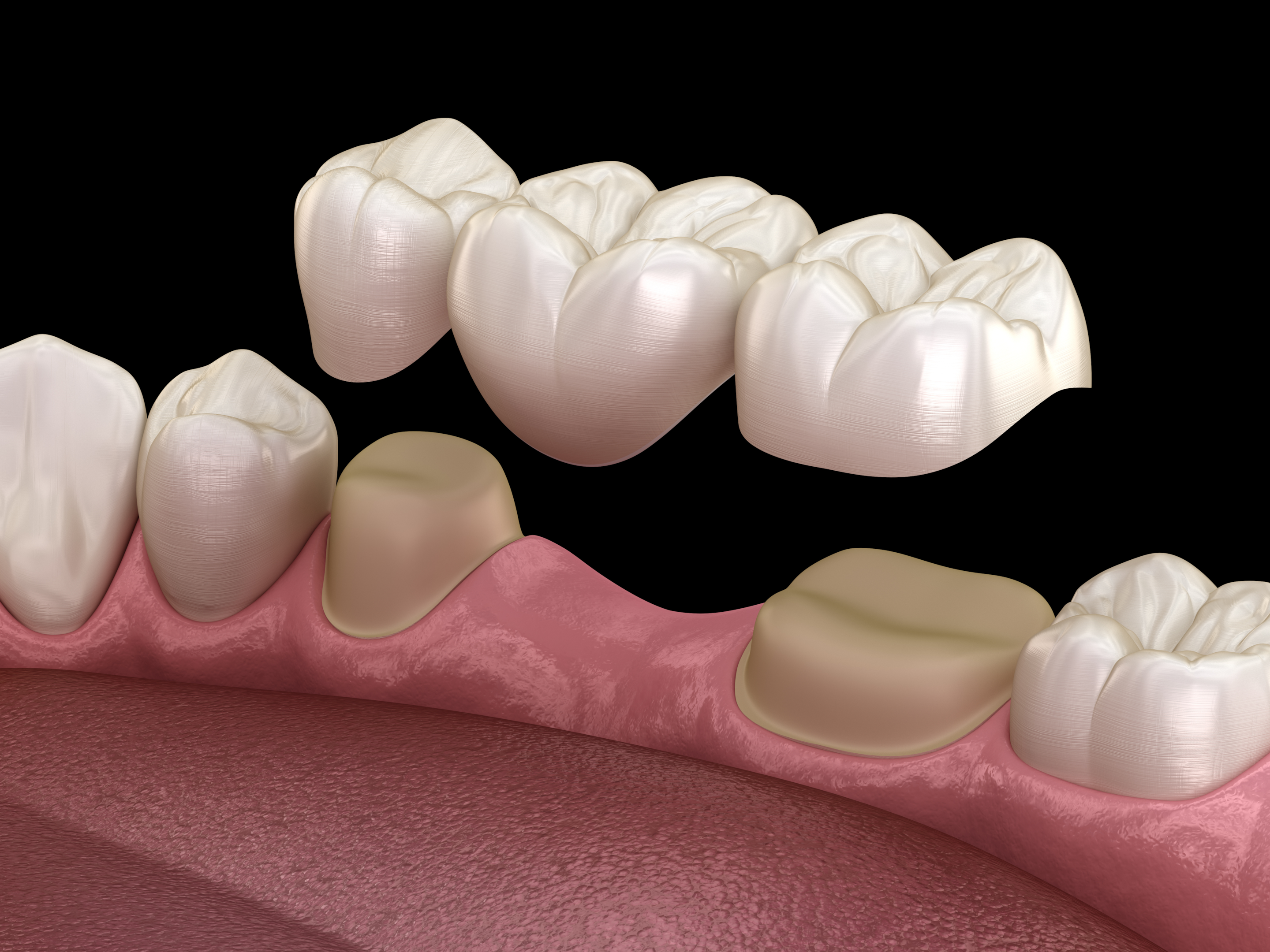 What Is a Dental Bridge?
Dental bridges are a popular solution for missing teeth, including front teeth. These are fixed teeth replacements that help fill gaps in our natural teeth.
A dental bridge uses the same concept an actual bridge. It is anchored on two abutment teeth or dental implants on either side of the natural tooth gap. Between these abutments are artificial teeth known as pontic teeth. These pontic teeth literally bridge the gap and fill in the space to bring back a bright and full smile.
The pontic teeth are commonly connected via two crowns affixed on top of the abutment teeth. Alternatively, they may also be held in place using full dental implants if the surrounding teeth are too weak or damaged to serve as support.
How Many Teeth Can Dental Bridge Implants Replace?
A bridge can replace a solitary tooth or up to four teeth in a row. In cases of multiple teeth missing, the bridge may require more crowns or dental implants to support the bridge and ensure its stability.
General & Cosmetic Dentistry of Tampa are fully equipped and highly experienced in performing implant dentistry, including dental implant placement and multiple teeth bridges.
Why Get a Dental Bridge?
There are several reasons why people visit their dentists for the bridge implant process:
Aesthetic reasons. One of the most common reasons is to replace missing front teeth and restore the appearance of their smile.
Teeth functionality. Patients also choose to get bridges to reduce chewing difficulties and stress.
Maintain face shape. Gaps in our teeth, especially towards the back of the mouth, may affect the shape of our face over time.
Fix bite and speaking problems. Lost teeth can potentially cause an uneven or misaligned bite. Restoring the row of teeth can help fix such issues, as well as speaking difficulties.
Encourage proper teeth eruption. Loose primary, baby, or milk teeth and gaps between teeth may adversely affect the eruption of permanent teeth in children.
4 Types of Dental Bridges
There are four major types of dental bridges:
Traditional Dental Bridge
This is the most common type of bridge. It uses two or more crowns anchored to the abutment teeth, which keeps the pontic teeth in place. Traditional bridges are typically made of metal, ceramic, or porcelain fused to metal.
Implant-Supported Bridges
These are largely similar to traditional bridges, with the only major difference being the use of dental implants as abutments instead of the surrounding teeth. Dental bridge implants may offer a more stable bridge since the dental implants are firmly embedded into the gums.
Cantilever Bridges
Instead of having the pontic teeth firmly between two abutments, a cantilever bridge only connects it to one abutment tooth. This is an ideal option if the gap in the teeth is towards the back and there is only one tooth on one side of the gap.
Maryland Dental Bridge
Also known as a resin-bonded bridge, the Maryland dental bridge is the best solution for patients with missing front teeth. The pontic teeth are generally supported by a framework and wings on each side to attach the bridge to the existing teeth.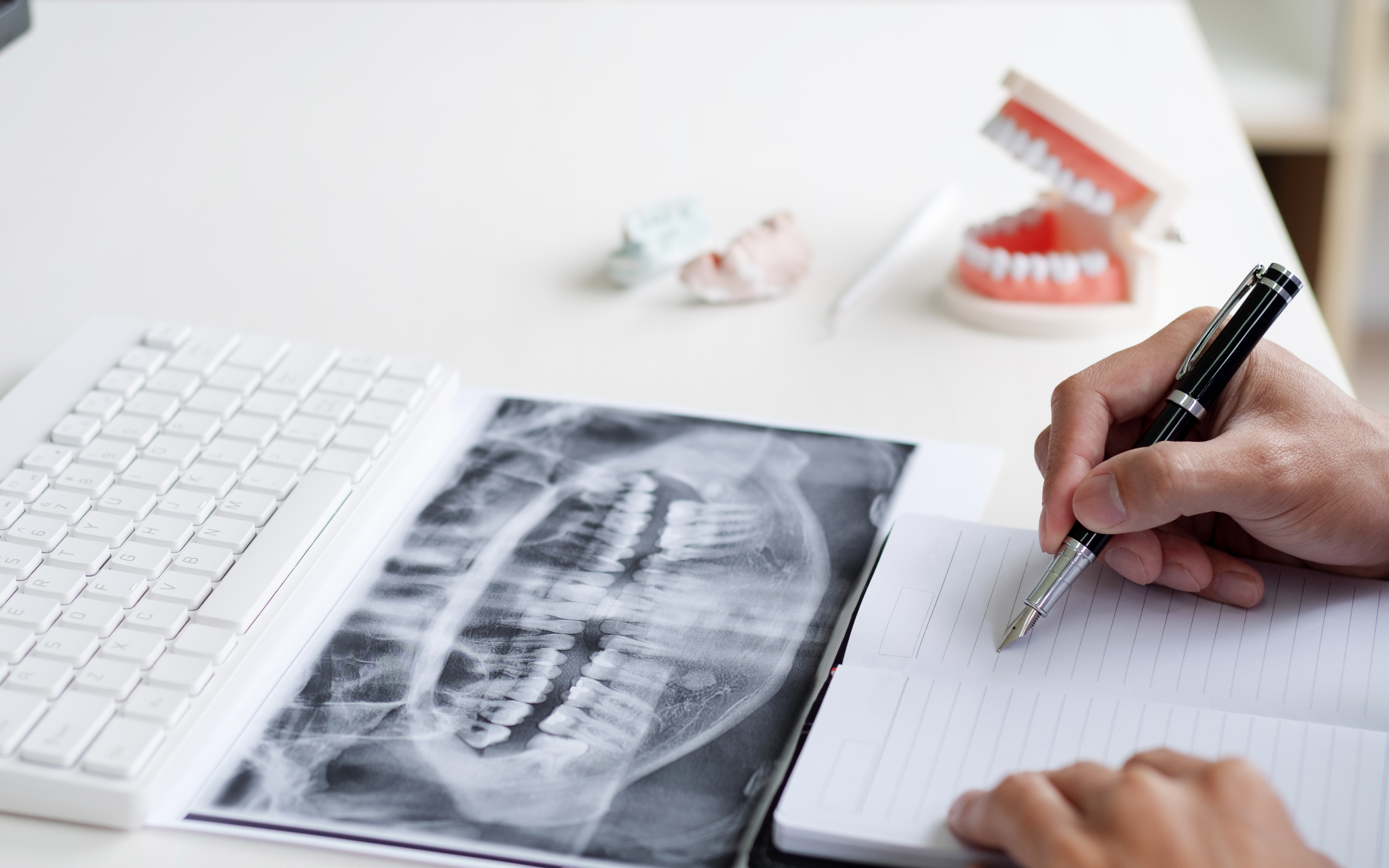 Are You an Ideal Candidate for a Dental Bridge?
Anyone with a lost tooth or even multiple missing teeth may be candidates for a dental bridge. The type of tooth bridge that best fits your needs depends on the condition of your surrounding teeth.
If you have a gap in your smile and two healthy teeth on both sides of it, you may be an ideal candidate for a traditional dental bridge.
On the other hand, if you have a lost tooth, but weak or damaged adjacent teeth, then a dental implant and bridge may be better for you. For this option, though, you should also have a strong enough jawbone to hold the implant and no periodontal disease or gum disease.
Call Your Tampa Dentist Today
Find out whether you are eligible for a dental bridge implant treatment process. Call our dental practice today at (813) 960-5869 to schedule a consultation with one of our top-rated dentists. You can also fill out the form on our contact page and our team will get back to you as soon as possible.